Maandag 15 oktober 2018, 14:57 • 922 keer gelezen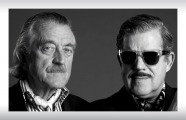 Boris Blank explains why he has chosen PSI Audio for creating the new sound of Yello and how far he can go with the A21-M. Yello is a Swiss electronic duo band consisting of Dieter Meier and Boris Blank. The band is known for their 1985 single "Oh Yeah" which featured in the films Ferris Bueller's Day Off, The Secret of My Success, American Pie Presents: The Book of Love, K-9, and as the theme song for the character Duffman on The Simpsons.
Their 1988 single "The Race" peaked at number 7 on the UK Singles Chart, and was also featured in the film Nuns on the Run. Toy, which was released in 2016, was the first album entirely produced with PSI Audio A21-M. Boris Blanks' latest albums "Electrified" & "Convergence (with Malia)" were also entirely produced with PSI Audio A21-M.
Yello is now engaging in a world live tour. Don't miss it if you have the chance to attend it.
https://www.yello.com
Maandag 17 september 2018, 18:52 • 791 keer gelezen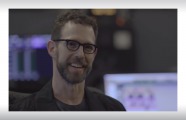 This last April the Trinnov team went to Santa Monica to interview with Steve Kaplan (Star Wars: Battlefront II) to discuss working with his Trinnov ST2 on major games and TV shows. ""The most important thing is that my Trinnov saves me a lot of time, by letting me listen at a much lower volume it preserves my ears and lowers my ear fatigue, I now find myself getting more work done over shorter working days: truly a life saver"
Maandag 17 september 2018, 18:39 • 783 keer gelezen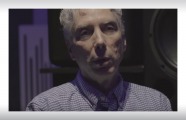 The Trinnov team went to Los-Angeles to interview veteran music producer and mixer Hank Linderman (The Eagles, Chicago, Diana Krall, America) on using The Trinnov ST2 Pro in his studio and how it has become an integral part of his workflow. "Even if you have an unlimited budget for speakers and room treatment, there are specific phase issues you can't get rid of, and for me, the Trinnov fixes those. So even if your room and speakers are state of the art, I believe you would see some serious improvement using a Trinnov"
Vrijdag 03 augustus 2018, 15:08 • 1085 keer gelezen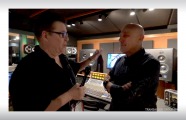 Grammy award-winning producer/engineer Joe Chiccarelli took a moment to talk with Brad Lunde of TransAudio Group to talk about using ATC monitors in the studio to support his craft.
Vrijdag 30 maart 2018, 13:56 • 1688 keer gelezen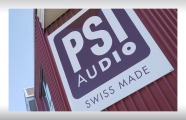 Alpha Audio
bracht onlangs een bezoek aan het Zwitserse bedrijf Relec. Die naam zegt je waarschijnlijk niet zoveel maar het is de fabrikant achter het merk PSI Audio. De Alpha-mannen maakten een 22 minuten durend video-interview met CEO Roger Roschnick. En geloof ons, als je in actieve luidsprekertechniek geïnteresseerd bent dan blijft de video boeien tot het eind.
Eigenlijk heeft het Alpha Audio team gedaan wat wij zelf al veel eerder hadden moeten doen. Dus bij dezen: heren, hartelijk dank voor de moeite. Het wordt zeer gewaardeerd.
Donderdag 21 september 2017, 18:08 • 2497 keer gelezen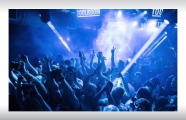 Mark Knight and James F Reynolds explain how much they both enjoy working with their PSI Audio A25-M. Mark Knight is a world famous British DJ, music producer and label owner:
www.djmarkknight.com
.
James F. Reynolds is a British record producer, mix engineer and musician who has mixed and produced songs, amongst other for: Tiesto, Tinie Tempah, Calvin Harris, Snoop Dog, Gorillaz, Pixie Lott, Selena Gomez etc. Film, edit by Gee WiGz Music: "Polly"by Madness On Mars featuring SAM
http://madnessonmars.com
Donderdag 20 juli 2017, 18:31 • 1938 keer gelezen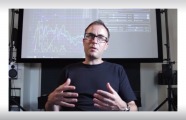 Christof Faller is one of the world's most respected experts in audio signal processing. His company, Illusonic, has worked for most of the major companies that manufacture sound acquisition, sound processing and sound reproduction equipment. Christof shows us around his 15.1 sound system, explains how PSI Audio monitors have always been trustworthy precision tools throughout his career and how he now owns more than 30 PSI Audio monitors.
www.illusonic.com