Vrijdag 03 augustus 2018, 15:08 • 2915 keer gelezen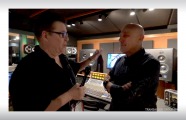 Grammy award-winning producer/engineer Joe Chiccarelli took a moment to talk with Brad Lunde of TransAudio Group to talk about using ATC monitors in the studio to support his craft.
Vrijdag 30 maart 2018, 13:56 • 3546 keer gelezen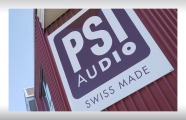 Alpha Audio
bracht onlangs een bezoek aan het Zwitserse bedrijf Relec. Die naam zegt je waarschijnlijk niet zoveel maar het is de fabrikant achter het merk PSI Audio. De Alpha-mannen maakten een 22 minuten durend video-interview met CEO Roger Roschnick. En geloof ons, als je in actieve luidsprekertechniek geïnteresseerd bent dan blijft de video boeien tot het eind.
Eigenlijk heeft het Alpha Audio team gedaan wat wij zelf al veel eerder hadden moeten doen. Dus bij dezen: heren, hartelijk dank voor de moeite. Het wordt zeer gewaardeerd.
Donderdag 21 september 2017, 18:08 • 3914 keer gelezen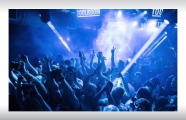 Mark Knight and James F Reynolds explain how much they both enjoy working with their PSI Audio A25-M. Mark Knight is a world famous British DJ, music producer and label owner:
www.djmarkknight.com
.
James F. Reynolds is a British record producer, mix engineer and musician who has mixed and produced songs, amongst other for: Tiesto, Tinie Tempah, Calvin Harris, Snoop Dog, Gorillaz, Pixie Lott, Selena Gomez etc. Film, edit by Gee WiGz Music: "Polly"by Madness On Mars featuring SAM
http://madnessonmars.com
Donderdag 20 juli 2017, 18:31 • 3279 keer gelezen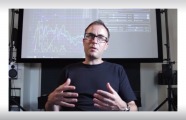 Christof Faller is one of the world's most respected experts in audio signal processing. His company, Illusonic, has worked for most of the major companies that manufacture sound acquisition, sound processing and sound reproduction equipment. Christof shows us around his 15.1 sound system, explains how PSI Audio monitors have always been trustworthy precision tools throughout his career and how he now owns more than 30 PSI Audio monitors.
www.illusonic.com
Dinsdag 25 april 2017, 19:33 • 3644 keer gelezen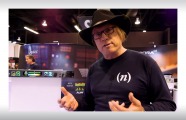 Paul Erlandson, Director of Product Support at Lynx Studio Technology talks at NAMM 2017 about the new Aurora(n).
Video, courtesy of Source UK
Vrijdag 21 april 2017, 18:23 • 2900 keer gelezen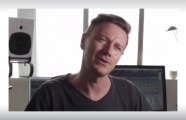 Toby May is a Geneva based, British singer-songwriter who has just released his brand new album, ON REFLECTIONS. He comes back on his best moments in his career and tells us why it was easier and faster for composing the 12 songs on his new album using PSI Audio A21-M.
Maandag 20 maart 2017, 11:37 • 3452 keer gelezen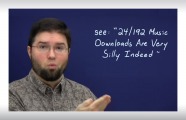 Monty Montgomery takes you into the lab and uses a series of simple demonstrations to bust some very common myths about digital audio. Test your knowledge of digital audio. This video is fun to watch and easy to understand! Monty takes some difficult concepts and demonstrates them in a clear and simple manner.
Have doubts about Nyquist? Have a fear of stairsteps? Are you worried about ringing? Ever wonder what digital audio does to the timing of transients? This video is for you!