Dinsdag 25 april 2017, 19:33 • 2268 keer gelezen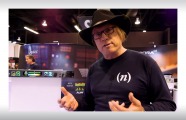 Paul Erlandson, Director of Product Support at Lynx Studio Technology talks at NAMM 2017 about the new Aurora(n).
Video, courtesy of Source UK
Vrijdag 21 april 2017, 18:23 • 1697 keer gelezen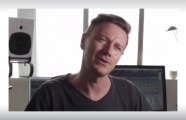 Toby May is a Geneva based, British singer-songwriter who has just released his brand new album, ON REFLECTIONS. He comes back on his best moments in his career and tells us why it was easier and faster for composing the 12 songs on his new album using PSI Audio A21-M.
Maandag 20 maart 2017, 11:37 • 2057 keer gelezen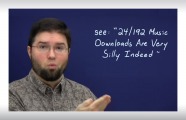 Monty Montgomery takes you into the lab and uses a series of simple demonstrations to bust some very common myths about digital audio. Test your knowledge of digital audio. This video is fun to watch and easy to understand! Monty takes some difficult concepts and demonstrates them in a clear and simple manner.
Have doubts about Nyquist? Have a fear of stairsteps? Are you worried about ringing? Ever wonder what digital audio does to the timing of transients? This video is for you!
Maandag 30 januari 2017, 12:35 • 2259 keer gelezen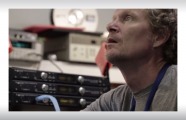 The m108 was years in the making, and our most ambitious product development effort to date. This video tells a bit of its story.
Zaterdag 21 januari 2017, 18:15 • 1585 keer gelezen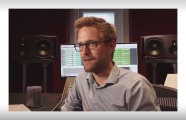 Ben Sheen, Engineer and Media Manager for the Choir of King's College, Cambridge explains why they chose PSI Audio A25-M monitors, how much he can trust them as well as how much he enjoys working with them.
Vrijdag 21 oktober 2016, 13:00 • 2638 keer gelezen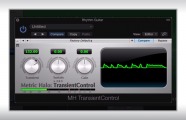 NEW DEMO VIDEO: Metric Halo TransientControl for AAX/AU/VST
Metric Halo's Jon Stern shows you how to quickly and transparently help any track in your mix stand out using MH TransientControl for AAX|Native, AAX|DSP, AU, VST (Mac / Windows). TransientControl allows you to modify dynamics in ways not possible with traditional compressors. Watch the video to learn more.
Vrijdag 14 oktober 2016, 14:07 • 2595 keer gelezen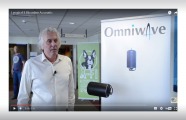 Op de website van
AudioVideo2Day
kwamen we een video-interview tegen met Leo de Klerk waarin hij zijn vinding Omniwave op heldere wijze toelicht. Omniwave staat bekend als de "Onhoorbare luidspreker". Of beter gezegd de niet localiseerbare luidspreker. Omniwave zorgt ervoor dat je je als luisteraar altijd op de juiste plek bevindt. Er is geen sweetspot meer.