Vrijdag 21 oktober 2016, 13:00 • 3501 keer gelezen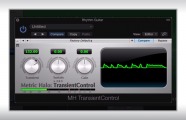 NEW DEMO VIDEO: Metric Halo TransientControl for AAX/AU/VST
Metric Halo's Jon Stern shows you how to quickly and transparently help any track in your mix stand out using MH TransientControl for AAX|Native, AAX|DSP, AU, VST (Mac / Windows). TransientControl allows you to modify dynamics in ways not possible with traditional compressors. Watch the video to learn more.
Vrijdag 14 oktober 2016, 14:07 • 3397 keer gelezen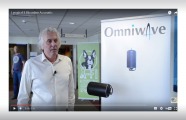 Op de website van
AudioVideo2Day
kwamen we een video-interview tegen met Leo de Klerk waarin hij zijn vinding Omniwave op heldere wijze toelicht. Omniwave staat bekend als de "Onhoorbare luidspreker". Of beter gezegd de niet localiseerbare luidspreker. Omniwave zorgt ervoor dat je je als luisteraar altijd op de juiste plek bevindt. Er is geen sweetspot meer.
Dinsdag 03 mei 2016, 20:16 • 4852 keer gelezen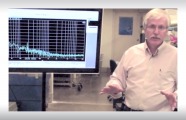 Benchmark Media Mythbusters
"Switching supplies are noisy."
"Linear power supplies are best for audio." We disagree!
About 5 years ago, Benchmark stopped putting linear power supplies into their new products, and they replaced them with switching power supplies. They did this because linear supplies are too noisy. Yes, you read that correctly, Benchmark says linear supplies are noisy! A well-designed switching power supply can be much quieter than a linear supply!
Find out why!
Maandag 02 november 2015, 13:19 • 3891 keer gelezen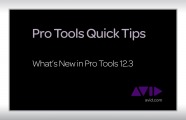 Accelerate your editing and mixing tasks in creative new ways. Based on the advanced touchscreen workflows of the award-winning Pro Tools | S6 and hybrid command of the bestselling Artist | Control, Pro Tools | Dock provides intelligent studio control in a portable, affordable surface. Working together with your iPad, you get the quick touchscreen access and tactile precision control you need to complete music and post projects faster using your favorite DAWs and video editing software. And when paired with Pro Tools | S3, you gain new timesaving touch workflows and custom control. Mixing deadlines have met their match.
Maandag 17 augustus 2015, 17:45 • 4519 keer gelezen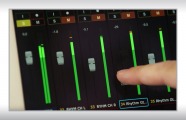 Take control of your favorite audio and video software, including Pro Tools, Media Composer, Logic, Cubase, and Nuendo, right from your iPad. The Pro Tools | Control app combines the tight hardware/software integration and high-speed communication power of EUCON technology with the multi-touch advancements of iOS.
Maandag 08 december 2014, 17:49 • 4615 keer gelezen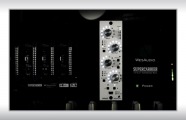 WesAudio, fabrikant van de door ons zeer gewaardeerde Beta76 compressor brengt een 500 seeries compressor op de markt die programmeerbaar en automatiseerbaar is. Het fijne weten we er nog niet van en ook is de prijs nog niet bekend. Maar deze video laat duidelijk zien dat we met een zeer vernieuwend product te maken hebben.
Donderdag 23 oktober 2014, 11:14 • 5207 keer gelezen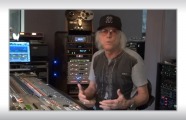 Legendary producer/engineer Ron Saint Germain talks about his Saint's Place Studio, which is anchored by Lynx Aurora converters. Ron discusses why he does what he does and how the Aurora converters help him to do it. Insights into production techniques and how to successfully combine analog and digital technologies in the studio.