Woensdag 12 juni 2019, 15:57 • 93 keer gelezen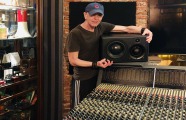 Oscar Holleman is studio-engineer/producer/songwriter en ontdekker van o.a. Kovacs, Duncan Lawrence, Krezip en Within Temptation. Recentelijk bezocht hij ons omdat hij op zoek was naar goede audiomonitors. De ATC SCM25A Pro en SCM45A Pro bevestigden wat hij in andere studio's al had opgemerkt. Het merk vertelt je de waarheid. Na beide modellen in zijn eigen studio te hebben getest viel de keus op de SCM25A Pro. Nu, 3 weken later zijn we benieuwd naar zijn ervaringen en bellen hem op.
Woensdag 22 mei 2019, 13:13 • 352 keer gelezen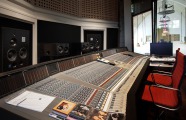 Na 4 jaar puzzelen, plannen, begroten en veel papierwerk is Studio 150 Bethlehemkerk medio mei 2019 van start gegaan met de opname van een nieuw album van De Dijk. De opames lagen in die 4 jaar weliswaar niet helemaal stil. Men bediende zich van een tijdelijke, compacte studio in de kosterij van het gebouw. Maar op 13 mei was het dan echt zover.
Vrijdag 10 mei 2019, 13:41 • 334 keer gelezen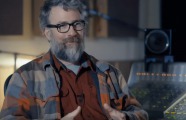 A staple in the post-production film industry Coll Anderson is a supervising sound editor and re-recording mixer who has work for many A-List directors and TV channels from Jim Jarmusch to Woody Allen or National Geographic. In this interview, we wanted to discuss moving his main workplace from Manhattan to the countryside and how installing a DMON has introduced a new level of confidence in his work solving many problems he faced along the way.
Watch the video
(15 minutes)
Woensdag 24 april 2019, 15:33 • 382 keer gelezen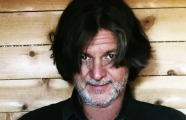 ATC SCM45A Reference Monitors Added to Patrick Leonard's Return to an Analog Workflow.

Patrick Leonard has enjoyed a long and distinguished career as a producer, composer and keyboardist beginning in the 1970s and early 1980s with keyboard gigs and tours with Frank Zappa, The Allman Brothers Band and Michael Jackson. From there, he began an extended tenure with Madonna, helping to write, produce, and perform on her albums True Blue, Who's That Girl, Like a Prayer, I'm Breathless, and Ray of Light and directing and/or performing in several of her tours.
Vrijdag 05 april 2019, 16:44 • 543 keer gelezen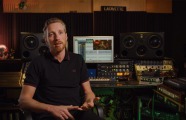 Bas van Wageningen, bassist van DI-RECT en studioeigenaar, gaat zijn studio gronding verbouwen. Muren worden verplaatst, ruimtes opgeofferd en nieuwe gecreëerd  Tot dusver alleen op papier want Bas pakt zaken grondig aan. Voor het ontwerp is Ron van Kroonenburg (Massa) in de hand genomen, voor de uitvoering Jullian Ashley (Q2D).

Alleen konden Bas en zijn broer Tijmen niet langer wachten met de investering in nieuwe monitors. Uiteindelijk verdwijnen ze in de wand maar op dit moment worden de SCM45A's al gebruikt in de huidige studio.
Dinsdag 02 april 2019, 11:06 • 686 keer gelezen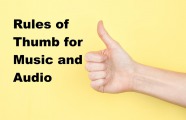 Rules of thumb for music and audio by John Siau/

As an engineer I like to use "rules of thumb" to make quick estimates that help explain what can be expected from the physical world around me. These rules of thumb are easy-to-remember approximations that eliminate the need for complicated and needlessly precise calculations. If you learn a few key rules of thumb, you can gain a tremendous understanding of the world around you. For those of you who feel discombobulated by the complexities of high school physics, there is hope! I encourage you to step back and take a fresh look at the world around you. If you learn a few simple rules of thumb, you can begin to unravel the mysteries of physics while amazing your friends and yourself.

Read the article..
Donderdag 07 maart 2019, 20:42 • 791 keer gelezen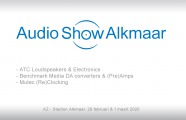 Volgens het KNMI wordt het dit weekend regenachtig en waait het stevig. Het uitgelezen weertype om eens lekker rond te hangen op een audioshow. In Noord Holland vind je er een. Audio Show Alkmaar wordt alweer voor de elfde keer georganiseerd. Let wel, het betreft een consumentenshow. Je treft er Hifi luidsprekers en apparatuur die het Klubbenniveau ontstijgen.