Vrijdag 22 maart 2019, 11:38 • 5304 keer gelezen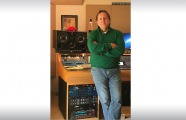 Ed Cherney Tracks & Mixes Willie Nelson's Grammy-Winning My Way on ATC SCM45A Monitors.
Veteran engineer Ed Cherney has added a fourth Grammy to his figurative trophy shelf for Willie Nelson's tribute to Frank Sinatra,
My Way
. It won "Best Traditional Pop Vocal Album," the same category Nelson and Cherney won in 2017 for Nelson's Gershwin tribute album,
Summertime: Willie Nelson Sings Gershwin
. Also, on Cherney's figurative trophy shelf are an Emmy (among four nominations) and eight TEC Awards, and he is a TEC Hall of Fame inductee.
Dinsdag 18 december 2018, 12:28 • 6486 keer gelezen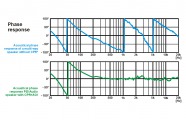 It's not just a phase: PSI Audio uses proprietary CPR technology for perfect phase alignment in monitor speakers
PSI Audio employs the special CPR technology to phase align sonic reproduction in their professional active studio monitors. The Compensated Phase Response uses a number of all-pass filters to account for the delay of low frequencies that generally occurs in speakers. CPR makes sure every signal is reproduced in the most accurate way possible, retaining both its spectral and its temporal structure. Since phase is essential for locating signals in the stereo image, CPR in PSI Audio monitors enables users to precisely place audio in the acoustic space– in addition to the perfectly faithful and natural sound reproduction.
Donderdag 18 oktober 2018, 12:55 • 6459 keer gelezen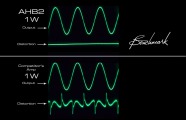 De Benchmark AHB2 eindversterker en HPA4 hoofdtelefoonversterker zijn beide voorzien van feed-forward foutcorrectie. Dit correctiesysteem is een belangrijke onderdeel van de gepatenteerde THX-AAA (Achromatic Audio Amplifier) -technologie. Het is een van de technieken die deze Benchmark-versterkers ook bij zware belasting nagenoeg vervormingsvrij houdt. Daarom kunnen deze versterkers een bandbreedte tot 500 kHz aan zonder het risico te lopen instabiel te worden bij een reactieve belasting (luidspreker).
Dinsdag 16 oktober 2018, 10:46 • 6475 keer gelezen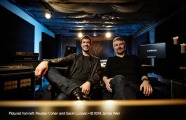 ATC Monitors Used by Lurssen Mastering Engineers to Capture the Original Intent of the Recording
John Lennon's 1971 album
Imagine
, and its legendary title track are the former Beatle's most famous solo works. The album and the unconventional promotional film that accompanied it were recently remastered and reissued by Yoko Ono and the Lennon estate, with the original album supported by well over one hundred additional tracks of demo versions, studio outtakes, and isolated track elements. Called
Imagine – The Ultimate Collection
, the reissue spans four CDs and two surround sound Blu-ray discs.
Woensdag 29 augustus 2018, 11:10 • 6658 keer gelezen

Julian Wassermann enthrals partygoers and music fans in clubs and festivals all over the world with his deep techno tracks. Chart hits and exciting live performances emphasise his success, as do radio airplay and the inclusion of his tracks in setlists and playlists of established scene icons. In producing his soundscapes, Julian Wassermann trusts in the precise reproduction and accuracy of PSI Audio A21-M studio monitors from the Swiss manufacture.
Vrijdag 03 augustus 2018, 15:12 • 6700 keer gelezen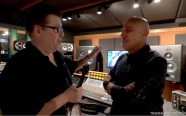 Grammy award-winning producer/engineer Joe Chiccarelli took a moment to talk with Brad Lunde of TransAudio Group about using ATC monitors in the studio to support his craft.
Click here



Maandag 09 juli 2018, 14:10 • 5619 keer gelezen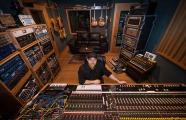 Veteran producer/engineer David Kalmusky discovers an ingenious use of Metric Halo's Spectrafoo along with his use of "classic" plug-ins
NASHVILLE, TENNESSEE – JUNE 2018: David Kalmusky is a multi-platinum, award-winning producer, engineer and musician who has worked with Journey, Keith Urban, Shawn Mendes, Vince Gill, Justin Bieber, John Oates, and countless others. Together with long-time collaborator, Journey keyboardist, Jonathan Cain, Kalmusky & Cain built a private production studio in Nashville called Addiction Sound Studios.