Vrijdag 03 augustus 2018, 15:12 • 97 keer gelezen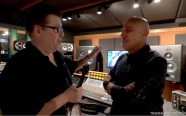 Grammy award-winning producer/engineer Joe Chiccarelli took a moment to talk with Brad Lunde of TransAudio Group about using ATC monitors in the studio to support his craft.
Click here



Maandag 09 juli 2018, 14:10 • 186 keer gelezen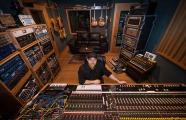 Veteran producer/engineer David Kalmusky discovers an ingenious use of Metric Halo's Spectrafoo along with his use of "classic" plug-ins
NASHVILLE, TENNESSEE – JUNE 2018: David Kalmusky is a multi-platinum, award-winning producer, engineer and musician who has worked with Journey, Keith Urban, Shawn Mendes, Vince Gill, Justin Bieber, John Oates, and countless others. Together with long-time collaborator, Journey keyboardist, Jonathan Cain, Kalmusky & Cain built a private production studio in Nashville called Addiction Sound Studios.
Maandag 31 juli 2017, 15:24 • 2291 keer gelezen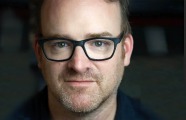 It's ATC monitoring, for acclaimed producer and mix engineer Rich Costey
LAS VEGAS, NEVADA – JULY 2017: Rich Costey is the Grammy Award-winning producer and mix engineer behind a massive discography of consequential indie/alternative albums spanning the last several decades. He is closely associated with Audioslave, Biffy Clyro, Bloc Party, Foo Fighters, Foster the People, Franz Ferdinand, Mastodon, Mew, Muse, My Chemical Romance, Rage Against the Machine, Santigold, and The Mars Volta, among many, many others.
Maandag 27 februari 2017, 09:55 • 3519 keer gelezen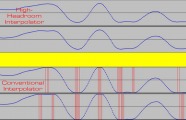 Benchmarks Director of Engineering John Siau talks about intersample overshoots that can cause distortion in DA converters.
We have frequently used Steely Dan's Gaslighting Abbie from Two Against Nature in our listening tests. This is a spectacular CD recording with lots of dynamics and a low noise floor. Nevertheless, in a little over 5 minutes, this track has 1129 intersample overs. This means that there are about 3.7 intersample overs per second.
Vrijdag 10 februari 2017, 10:02 • 3414 keer gelezen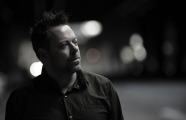 LOS ANGELES, CALIFORNIA – FEBRUARY 2017: Dropping his tone as one might in conversation with a co-conspirator, TV composer Jonathan Thomas Miller seemed to almost confess: "The speed of my delivery is crazy. I'm writing, recording, and mixing three to four pieces a day. I gotta crank it out!" But don't get the wrong idea; he wasn't complaining. Miller loves the challenge and constraints of his business, which he's been building for nearly two decades.
Vrijdag 03 februari 2017, 19:22 • 3499 keer gelezen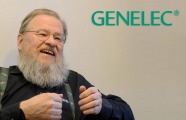 Iisalmi, 31 January 2017 | We are deeply saddened to announce that Ilpo Martikainen, the founder of Genelec and a true pioneer in active audio monitoring  passed away on January 30th 2017, at the age of 69 after struggling with a long-term illness. During the recent years, Ilpo focused on involving the next generation. His children Juho Martikainen, Mikko Martikainen and Maria Martikainen have grown up as part of the Genelec family.
Maandag 30 januari 2017, 11:58 • 3491 keer gelezen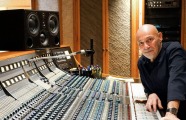 LOS ANGELES, CALIFORNIA – SEPTEMBER 2016: With Ten Grammy wins, including Best Engineered Album for The Raconteurs Consolers of the Lonely and scores of platinum and gold albums, Joe Chiccarelli has made good on the famous opportunity Frank Zappa gave him during the recording of "Sheik Yerbouti" – among Zappa's best-selling albums ever. When the head engineer couldn't make the session, Zappa promoted then-assistant engineer Chiccarelli to take the lead.