Vrijdag 03 februari 2017, 19:22 • 4942 keer gelezen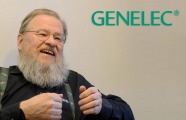 Iisalmi, 31 January 2017 | We are deeply saddened to announce that Ilpo Martikainen, the founder of Genelec and a true pioneer in active audio monitoring  passed away on January 30th 2017, at the age of 69 after struggling with a long-term illness. During the recent years, Ilpo focused on involving the next generation. His children Juho Martikainen, Mikko Martikainen and Maria Martikainen have grown up as part of the Genelec family.
Maandag 30 januari 2017, 11:58 • 4783 keer gelezen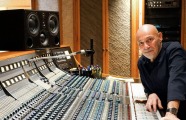 LOS ANGELES, CALIFORNIA – SEPTEMBER 2016: With Ten Grammy wins, including Best Engineered Album for The Raconteurs Consolers of the Lonely and scores of platinum and gold albums, Joe Chiccarelli has made good on the famous opportunity Frank Zappa gave him during the recording of "Sheik Yerbouti" – among Zappa's best-selling albums ever. When the head engineer couldn't make the session, Zappa promoted then-assistant engineer Chiccarelli to take the lead.
Vrijdag 21 oktober 2016, 12:47 • 5429 keer gelezen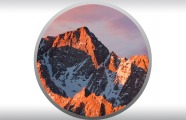 All Metric Halo Hardware and Software is macOS 10.12 Sierra Compatible from Day 1
Although pro audio manufacturers like to throw around the word "future-proof," no one can compare with Metric Halo's proven track record. Indeed, users of its 2882 hardware interface, introduced in 2000, are still using their original boxes with modern Macs via a well-coordinated plan of free software upgrades that keep them current! That philosophy and dedication extends to Metric Halo's hardware drivers, MIO Console software, plug-in software, and SpectraFoo software, all of which are completely compatible with Mac's newest operating system, 10.12 Sierra. No need to worry about incompatibility issues with Metric Halo, everything will simply work after the OS upgrade just as it did before the OS upgrade. Easy peasy.
Read More...
Woensdag 28 september 2016, 13:41 • 5642 keer gelezen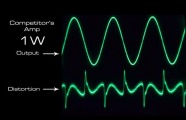 In their listening room Benchmark recently demonstrated the importance of the first watt using two 100 watt stereo power amplifiers. One amplifier was a traditional class-AB amplifier, the other was Benchmark's AHB2 power amplifier with feed-forward error correction. Using a double-blind ABX test, they verified that there was a clearly audible difference when the amplifiers drove speakers at an output level of 0.01 watt.

Full article
Dinsdag 20 september 2016, 11:20 • 3409 keer gelezen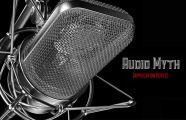 "If balanced line-level connections work well, balanced headphone outputs should also work well."
Senior designer John Siau of Benchmark Media disagrees!
Benchmark does not offer balanced headphone outputs on any of its products. The reason for this is that a voltage-balanced interface serves no useful purpose when driving headphones. The truth is that a conventional single-ended headphone drive is technically superior to a balanced drive. This paper explains why single-ended headphone amplifiers are inherently more transparent than balanced headphone amplifiers.

More...


Woensdag 07 september 2016, 17:55 • 3514 keer gelezen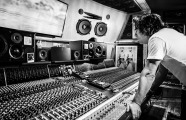 "The addition of SCM45A Pros perfectly supplement my second rig to bring it in line with my main control room monitoring setup. It's important that both rigs can speak the same language so I can work and my assistants can work in both places comfortably and confidently."
– Tom Elmhirst, 2016 (mix engineer).
Donderdag 01 september 2016, 10:47 • 2571 keer gelezen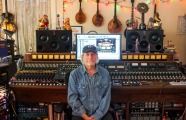 NASHVILLE, TENNESSEE – AUGUST 2016: Buddy Miller is a Grammy Award-winning producer, songwriter, guitarist, and engineer. After getting his start in the late 1970s in New York City and Austin, he moved to Nashville and went on to produce dozens and dozens of big- and small-name talents, including Emmylou Harris, Patty Griffin, Shawn Colvin, and Robert Plant.