Dinsdag 20 september 2016, 11:20 • 3068 keer gelezen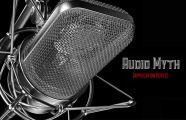 "If balanced line-level connections work well, balanced headphone outputs should also work well."
Senior designer John Siau of Benchmark Media disagrees!
Benchmark does not offer balanced headphone outputs on any of its products. The reason for this is that a voltage-balanced interface serves no useful purpose when driving headphones. The truth is that a conventional single-ended headphone drive is technically superior to a balanced drive. This paper explains why single-ended headphone amplifiers are inherently more transparent than balanced headphone amplifiers.

More...


Woensdag 07 september 2016, 17:55 • 2875 keer gelezen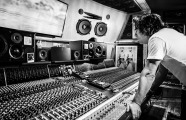 "The addition of SCM45A Pros perfectly supplement my second rig to bring it in line with my main control room monitoring setup. It's important that both rigs can speak the same language so I can work and my assistants can work in both places comfortably and confidently."
– Tom Elmhirst, 2016 (mix engineer).
Donderdag 01 september 2016, 10:47 • 2095 keer gelezen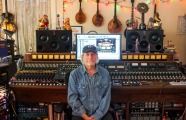 NASHVILLE, TENNESSEE – AUGUST 2016: Buddy Miller is a Grammy Award-winning producer, songwriter, guitarist, and engineer. After getting his start in the late 1970s in New York City and Austin, he moved to Nashville and went on to produce dozens and dozens of big- and small-name talents, including Emmylou Harris, Patty Griffin, Shawn Colvin, and Robert Plant.
Donderdag 21 juli 2016, 12:45 • 2668 keer gelezen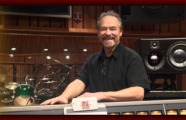 Article by Transaudio Group, USA
"Seasoned veteran" is perhaps too weak a term to describe audio engineer Michael Bishop, whose passion for breathtaking audio capture has earned him ten Grammy wins in a career that has spanned nearly 45 years. He served as the Chief Recording Engineer for Telarc Records from 1988 up until 2008, when Concord Music Group closed Telarc's in-house production team, and now partners in Five/Four Productions, Ltd. with two of his former Telarc colleagues, Robert Friedrich and Thomas Moore. A tireless advocate of cutting-edge technologies, Bishop was experimenting with 24-bit, 192kHz recording when most engineers were still coming to terms with 16-bit, 44.1kHz and has since moved on to record/release in DTS, SACD, and now DSD.
Donderdag 30 juni 2016, 13:09 • 2446 keer gelezen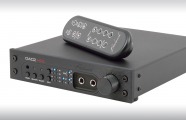 Stevige kost maar erg interessant. Een verhandeling van ontwerper John Siau waarin hij uitgebreid ingaat op de ontwerpstrategie achter de DAC2 en de daarbij toegepaste ES9018 converter chip.

The ES9018 is a very flexible D/A converter chip. It offers simple solutions that require very few external components, but it also offers opportunities to extract much higher performance. Benchmark has elected to perform most of the digital processing outside of the ES9018. Most importantly, Benchmark has extended the digital headroom to a level that is 3.5 dB higher than the headroom available inside the ES9018. The result is that the DAC2 will never clip when it encounters an intersample over. These overs occur many times per second in most CDs. There are wide variations in the measured performance of products that use the ES9018 converter chip. Never assume that the sound of a converter is determined by the D/A chip alone!
Lees verder
Woensdag 11 mei 2016, 14:12 • 2258 keer gelezen

Although he is still best known for his work on over 120 films such as National Treasure, Remember The Titans, Austin Powers in Goldmember, Armageddon, Twister, Bourne Supremacy, and Training Day, veteran recording and mix engineer Steve Kempster has, as of late, turned his prodigious talents to the burgeoning world of high-end audio for gaming. Indeed, this year composer Austin Wintory won the ASCAP Composers Choice Award for Assassin's Creed Syndicate and composer Gareth Coker won the Game Audio Network Guild Awards for Ori and the Blind Forest in the categories of Audio of the Year, Best Mix, Best Instrumental Track, and Rookie of the Year.
Maandag 02 mei 2016, 11:05 • 2371 keer gelezen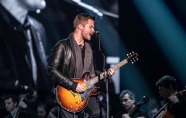 ST. PETERSBURG, FLORIDA – APRIL 2016: Billy Norris got his start in the music industry playing the kind of killer blues guitar that musicians and fans in the Tampa Bay area took notice of. His move to New York City to study jazz bass at the Manhattan School of Music in 2006 reflects the tremendous breadth and depth of his musical interests and aptitude. There, he met Platinum-selling pop singer-songwriter Gavin DeGraw, who hired him to play lead guitar on tour. It didn't take long for DeGraw to realize that Norris had the right kind of head to excel as the live show's musical director.